On Sunday December 6, we conducted the official annual meeting of First Christian to affirm Troy Reynolds as our next lead pastor and to affirm the elders for 2021.
We are excited to report that Troy and the elders were all affirmed. On Monday, the chairman of elders, Stan Beckner called Troy on behalf of the elders and formally called him as lead pastor of First Christian. Troy accepted the call and will begin as lead pastor on January 18, 2021, with his first Sunday to preach on January 24.
The process of searching for the next lead pastor has been an amazing journey that has led us to this place. We have seen the impact of your prayers all along the way, and we want you to know that God has been actively answering them through this process.
Here's how you can continue to pray through this transition:
1) Pray for the congregation at Journey Christian Church as Troy shares the news of his call here.
2) Pray for the Reynolds family as they make the transition over the coming months and adjust to a new city and community.
3) Pray for First Christian as we continue to live out the mission of Jesus, bringing his hope to Council Bluffs and our surrounding communities.
We are looking forward to our partnership in ministry together in the coming years and greatly anticipate how God will use Troy's gifts and experience for the building of His kingdom here. We are grateful that God has shaped and directed this important decision for you and for First Christian, and we give Him the glory for it!
The elders of First Christian,
Terry Bahl, Stan Beckner, Jamey Cline, Rick Jones, Larry Royce, Tom Umphreys, and Mark Welch.
Lead Pastor Recommendation
First Christian family-
I want to bring you an update on the progress of the Lead Pastor search process.
The search team was formed in May 2020 with the purpose to identify a Lead Pastor candidate who would serve as the primary communicator and spiritual shepherd of First Christian, and, with the elders, guide the church. In addition, he would provide overall leadership to the church and staff team, ensuring there are healthy systems of discipleship, outreach, compassion, pastoral care and leadership development in place.
Along with these important professional ministry skills, the search team was also looking for a certain kind of man. He would need to be an authentic, humble, yet courageous man who is passionate about teaching God's Word, living out his faith, and walking with Christ. He would need to be a man that would connect deeply with First Christian's vision that Hope is for Everyone!
As we shared in recent updates, the Search Team has met with several candidates. During the month of October, we narrowed the focus down to two strong candidates. The month was filled with additional interviews and behavioral assessments. From that process, in late October the search team invited one of the candidates and his wife to make a personal visit to our campus for a meal with the search team and an additional interview. During the week of November 2nd, the search team finished reviewing personal and professional references of the top candidate, and through consensus of both the search team and the elders, finalized our recommendation.
Our Lead Pastor recommendation is Troy Reynolds. We believe that he is a man that fits the description above as the type of man we were called to find. We are thankful that God revealed Troy to us through this process, and that Troy senses a strong calling to future ministry here.
Included below is information about Troy, his family, and his ministry experience that will help you get to know more about him. Please take time to read through it, and also check out some of Troy's teaching videos at jccwayne.org at his current church.
As this process continues, there are several important dates to share:
November 15, 2020 - An announcement was made in all services regarding the search team's decision and about the upcoming special meeting of the congregation to affirm Troy as our Lead Pastor.
November 22, 2020 - Troy and his wife Stephanie will be at First Christian. Troy will preach at both morning services.
December 6, 2020 - A congregational vote will be held during the morning services. Those voting must be 18 years old, a member of First Christian, and attend in person to vote.
If affirmed, we hope to have Troy begin his ministry at First Christian in mid-January!
While this is exciting news, this is also sensitive information for Troy in relation to his current church. We ask you to not share this information on social media until it is announced here.
We are thankful for your continued prayers during this search, for we are certain that God has answered those prayers in leading us to Troy. Please continue to pray as we move through this exciting process!
Stan Beckner
Chairman – First Christian Elders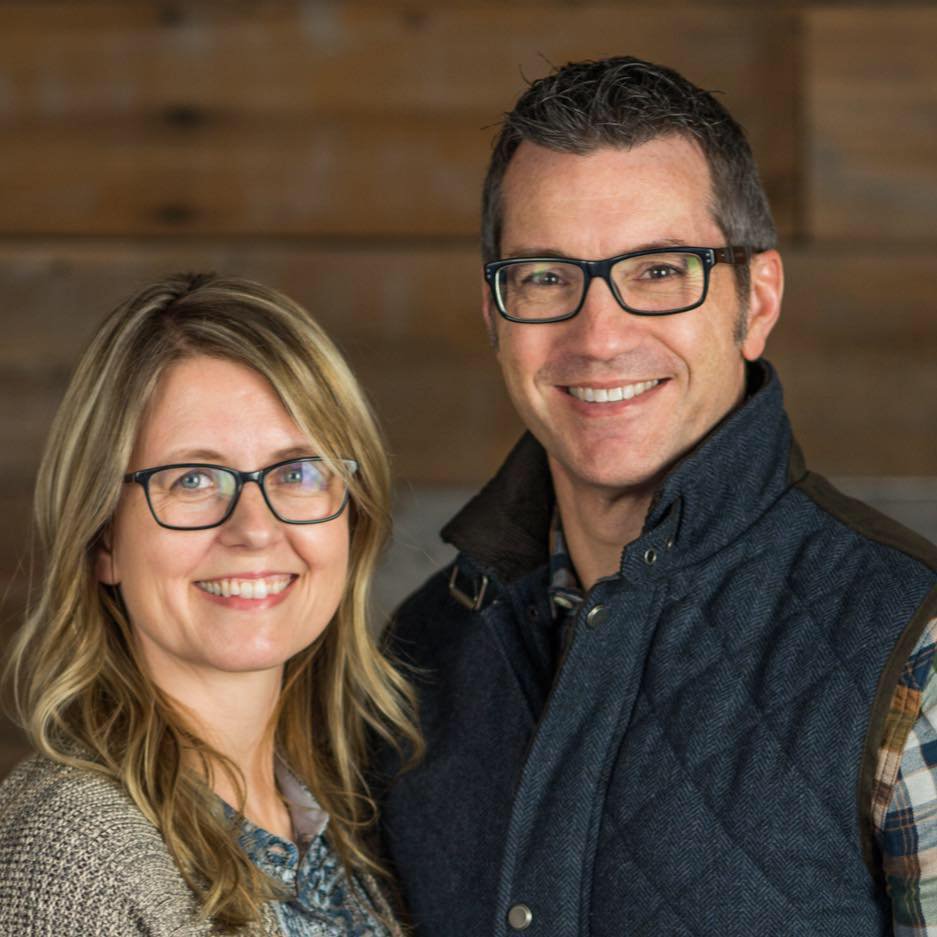 A Little About Troy
Troy Reynolds grew up in a Christian household where his father was a pastor. Troy says, "I never remember not believing in Jesus." He formally accepted Jesus at the age of 9 at church camp where he was baptized by his dad.
Troy entered Nebraska Christian College with the intention of transferring to Wayne State College. It was at a youth rally at NCC that he answered the call to enter full-time vocational ministry. He began an internship with First Church of Christ in Wayne his senior year at NCC. Troy became their full-time pastor after his graduation.
For the past 27 years Troy has led Journey Christian Church (formerly known as First Church of Christ). Under Troy's leadership, God has grown the church from 40 to 300. Troy has led Journey through many changes, including changing the name, adding services, updating by-laws, leading two building programs, and adding staff.
Troy graduated from Nebraska Christian College in 1994 with a Bachelor of Arts in Pastoral Ministry. In 2005 he received his Master of Arts from Cincinnati Christian University. And in 2019 he became a certified Church Consultant with Thom Rainer.
Troy says, "I love to preach and am passionate about seeing the local church reach the unchurched. I believe the church needs to be about making disciples who make disciples. I am confident that my skills, education, and experience can help First Christian fulfill the mission God has given her."
Troy and his wife, Stephanie, met at NCC and have been married 28 years. They have three children: Tahlia (23), Aaron (20), and Katie (14). Stephanie is a high school math teacher.
In his spare time Troy enjoys traveling with his family, reading, and exercising.