2022 Generosity Initiative
On September 11th we had what we called "Vision Sunday" where we shared what elders and staff had put together as a five-year Vision. The Holy Spirit has been knitting our hearts together and bringing a vision centered around the idea of spiritual formation.
In addition, because of your regular generosity, we as First Christian are finishing this year ahead of budget. This is incredible news and we're celebrating your faithfulness in giving.
We've received a very generous commitment to give $250,000, given to inspire others toward generosity as well. We want to be good stewards, and since we don't need this money for our general budget, we very prayerfully contacted a few of our mission partners to discover their ministry needs, specifically as they lined up with our vision of spiritual formation and leadership development.
We want this opportunity to inspire your own generosity, and so we want to share some key opportunities we have to provide significant catalyst-level gifts to a few of our partners. Our invitation is this; that you prayerfully consider partnering with us by giving a year-end gift that is above and beyond your regular giving toward these opportunities.
Below you can watch the announcement, learn more about each partner, and connect with them further!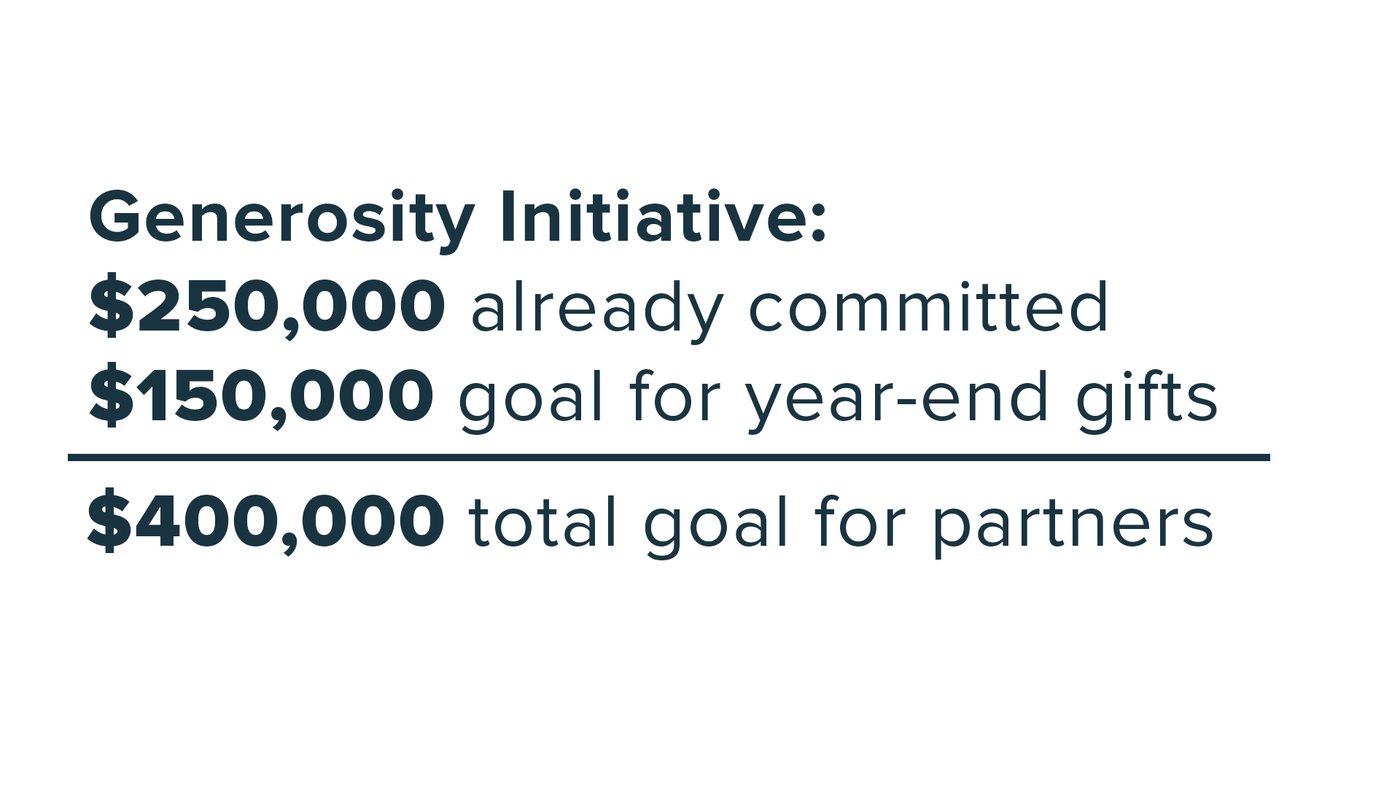 Chris and Aubri Casey
Chris and Aubri's story started when they moved to Eastern Europe over ten years ago, pursuing a calling onto a difficult mission field. The years that followed were filled with all sorts of attempts to create relationships and put down roots. They tried everything from bible studies to businesses, always seeing the potential for what God could do through his church there.
Their story turned when they learned about a strategy from a team in another country using media to catalyze disciple-making movements—or media to movements for short (M2M). In this strategy, media serves as a way to find and connect with those seeking spiritual answers online. But it doesn't stop there. The goal is to move these relationships offline as quickly as possible and see people become disciples of Jesus who continue making disciples among their friends and family.
God took their efforts from working with a single country in Eastern Europe to working alongside teams all over the continent, helping encourage and train them in using M2M in their own contexts.
With a gift from us this year, we hope to help them accomplish two things:
1) We want to help them hire a few key roles that will help them train significantly more teams. Their efforts have grown quickly in scale, so a few strategic roles need filled to help them manage the growth well and develop more leaders in these partner ministries and churches they are working with.
2) Aubri has begun a masters degree in spiritual formation. We want to help offset the cost of her tuition and invest in their long term dream of ministering to the church leaders and missionaries in Europe who need rest, healing, and encouragement in their work.
We're grateful for the Caseys and their faithful and prayerful efforts to serve the kingdom of God!
TCM
TCM has been serving the church in Eastern Europe, Western Asia, and parts of Africa for decades, bringing quality education, leadership development, and spiritual formation training to leaders in churches. Many of their students come from countries where TCM is some of the only available Christian education.
Their story started during the Cold War, in a time when believers would smuggle the Bible across the Iron Curtain and take the hope of Jesus into dark places. As the years went by, they would purchase a campus in Austria where they could teach in a more formal setting. Over the last 50 years, thousands of students have graduated and brought their training back to their home countries. Their alumni are leaders in churches, universities, and even government agencies, leading with significant influence because of TCM's efforts.
With a gift from us this year, we hope to help them accomplish a major goal of theirs:
TCM is providing several courses specifically designed for spiritual formation and leadership development. The reality of the financial situation for many of their students from poorer countries means they need scholarship help to afford the needed training. With our gift, TCM will be able to offset the cost and enable part of their total goal of 200 leaders to participate in this valuable teaching.
You can learn more about TCM, their story, and their efforts here!
Partners in India
Due to the sensitive situation of our partners in India, we are protecting their privacy online. Their plan includes building facilities to better care for kids and to invest in church-planting opportunities. If you would like to learn more about them, please email Tim at tim@firstchristiancb.org.
Thank you for prayerfully considering giving!